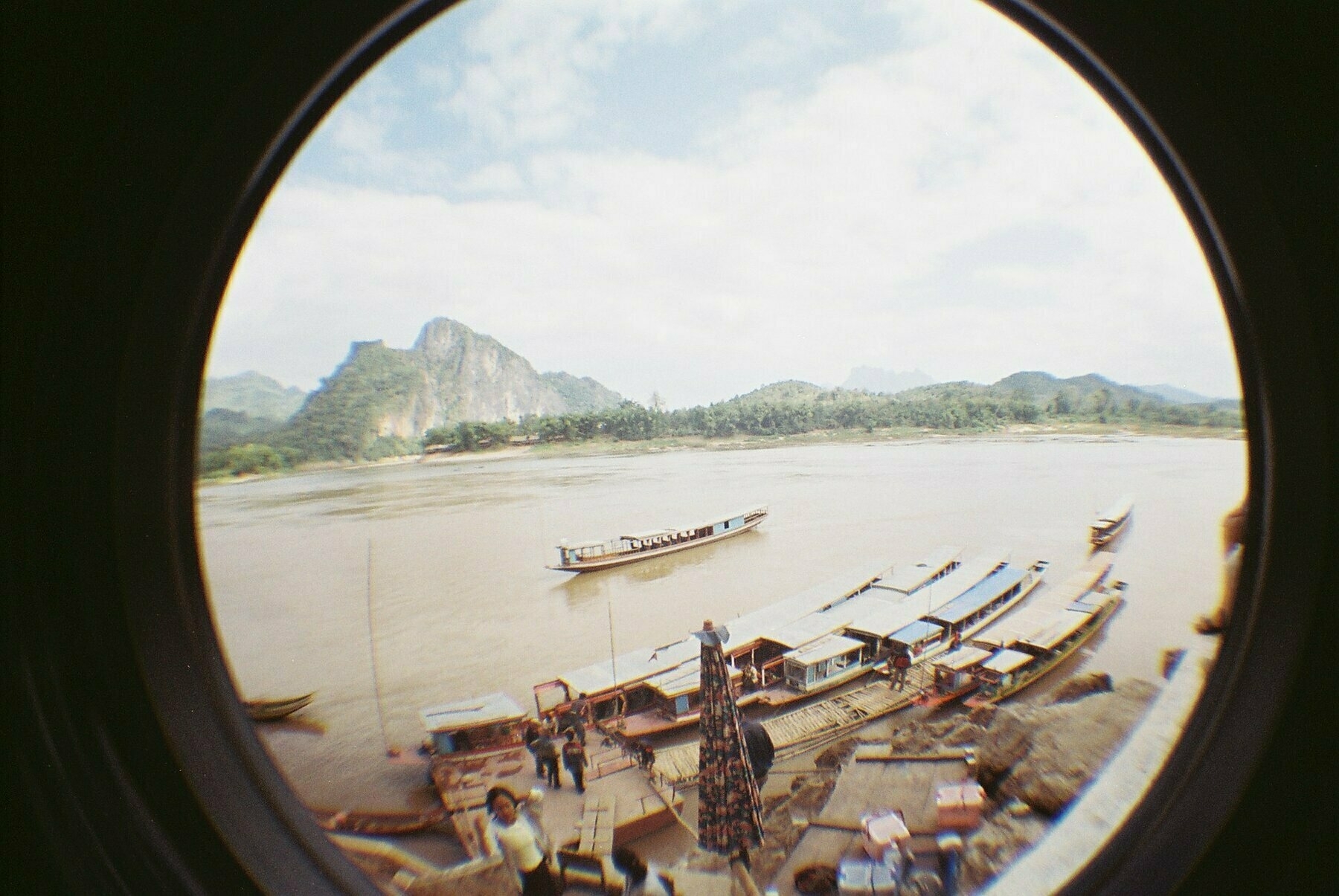 I had the good sense to have brought a toy camera then, since I was concerned about my nicer cameras falling into the river. No such concern for my own physical safety… Holga fisheye, probably.
When I was in my early 20s I thought it would be a super swell, super safe idea to get on the 'fast boat to Laos'. I met T, a very old friend who was by then living in Australia, in Bangkok. He wanted me to plan an adventure that would reflect the kind of fun things I get up to, something he might never be able to plan or do on his own. And he wanted me to take him with me.
So I put us on a bus from Bangkok to Chiang Khong, near the border with Laos. We were going to take the fast boat. The slow boat was too slow (two days! I was in a hurry all the time back then. For what? Who knows!), so we would take the fast boat. Only five hours if we take this boat, I said.
T thought it was exciting too. We got on the fast boat from Huay Xai, threw our bags into the back, and we were given a life jacket and crash helmet each. Other backpackers who wisely got on the slow boat looked mildly concerned for us. I had not a concern in the world. I was young. And dumb!
I fell asleep on the boat the entire time. T, however, looked quite sick. I got off the boat refreshed and in no worry at all. The next day, we went to look at some caves.