I love running or biking towards the Golden Gate Bridge. I come here far more than I go to Golden Gate Park (which many of my friends prefer). They're both the same distance, but I come here more because as an island girl I need to see the ocean. (Also, I don't have to go uphill too much)
Recently, I caught Covid-19 after three and a half years of avoiding it. Once I felt better, I had to come here again: I grabbed my medium format camera and some Portra and headed to Crissy Fields / Presidio.
Depending on my mood, and how much time I have, I either stop right at the marina and head back, or I do the whole stretch to Fort Point (under the bridge) and back. Or, I might take a detour into the Presidio if I want to do a trail run, or visit friends who live there.
Sometimes I take the 22 from here and head to Japantown to get groceries. Or I head back to Van Ness and take the 49 BRT, which I love. (So much faster along upper Van Ness these days, with the rapid bus lanes)
I never get bored of this place, rain or shine.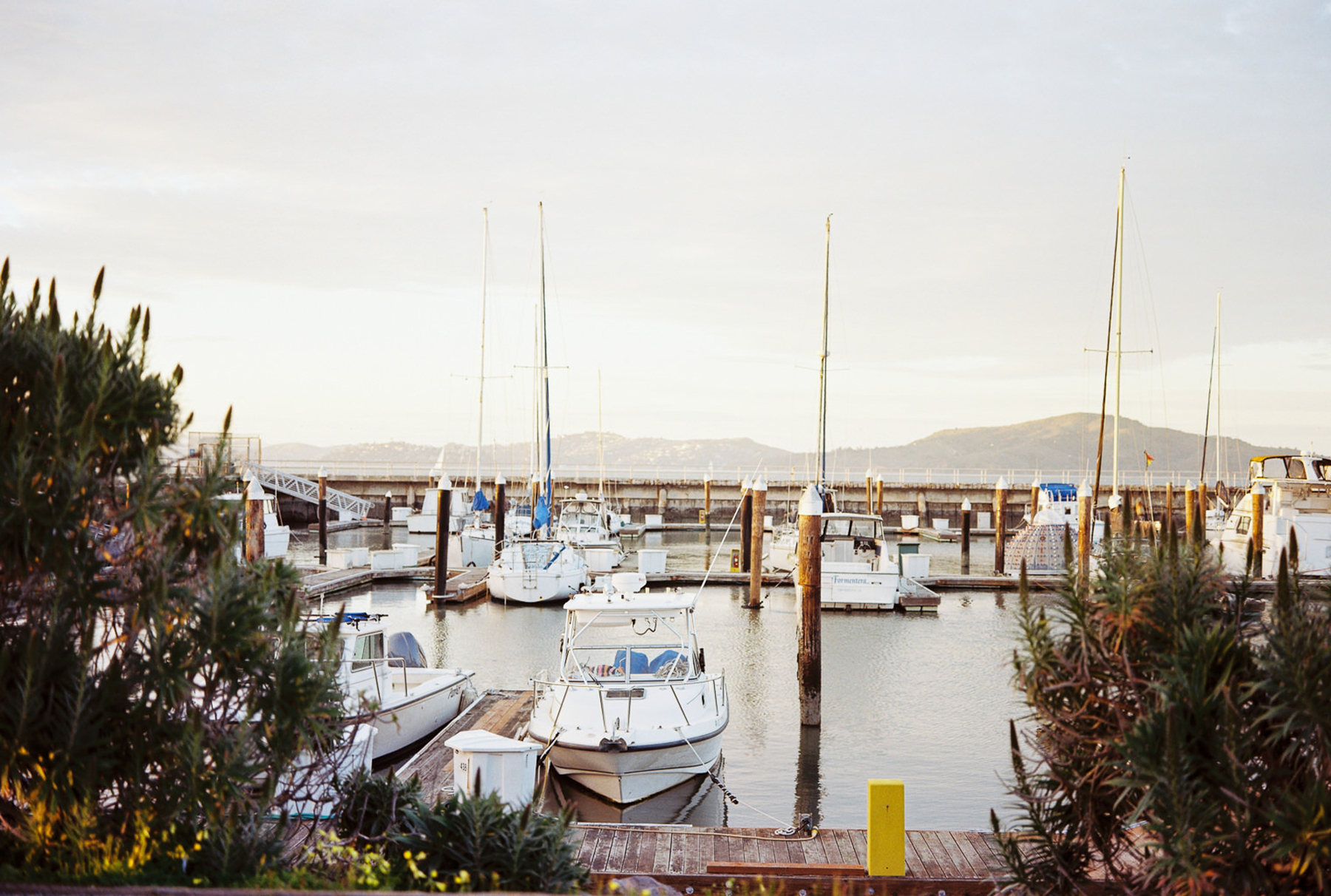 Boats in the marina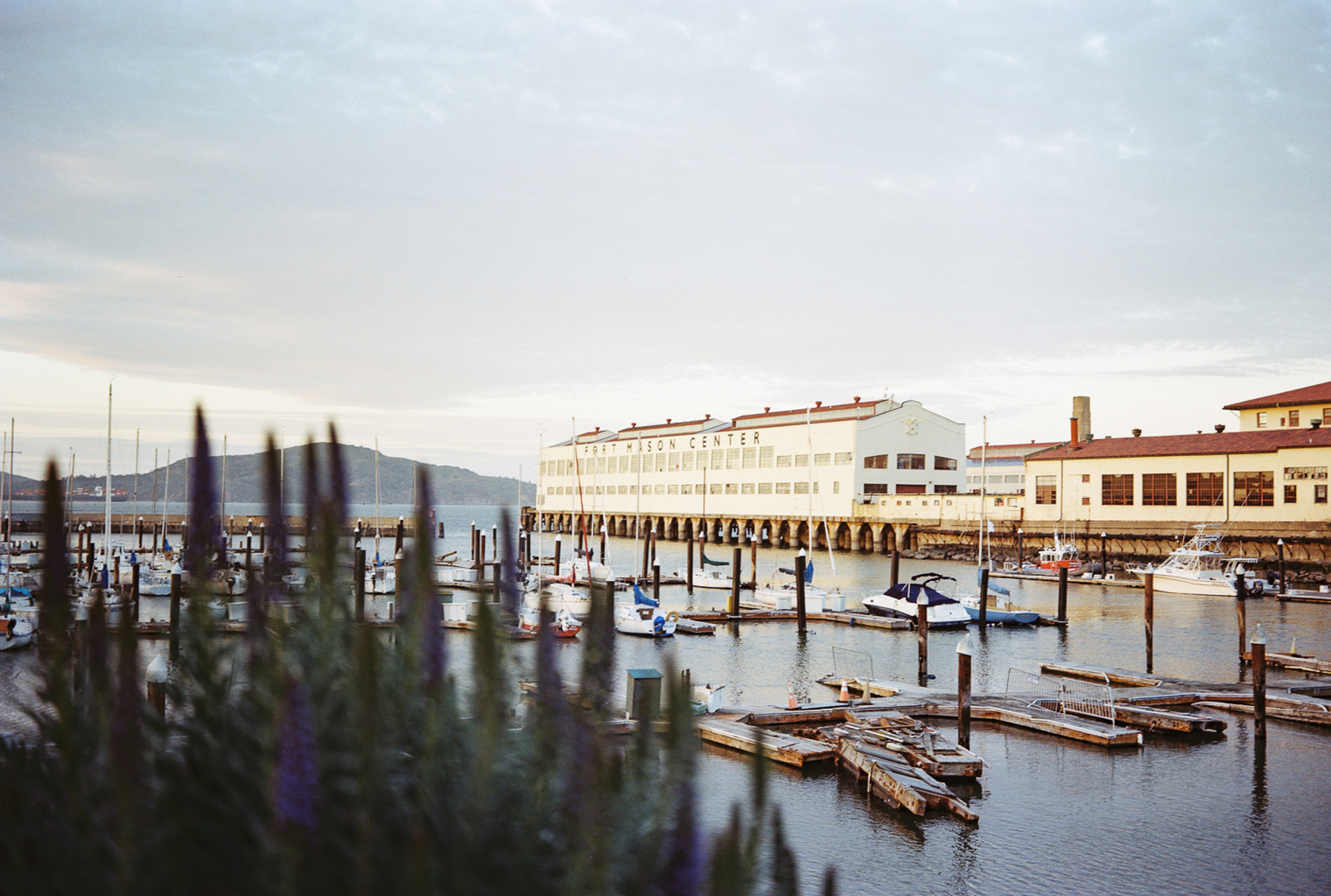 Fort Mason from behind some plants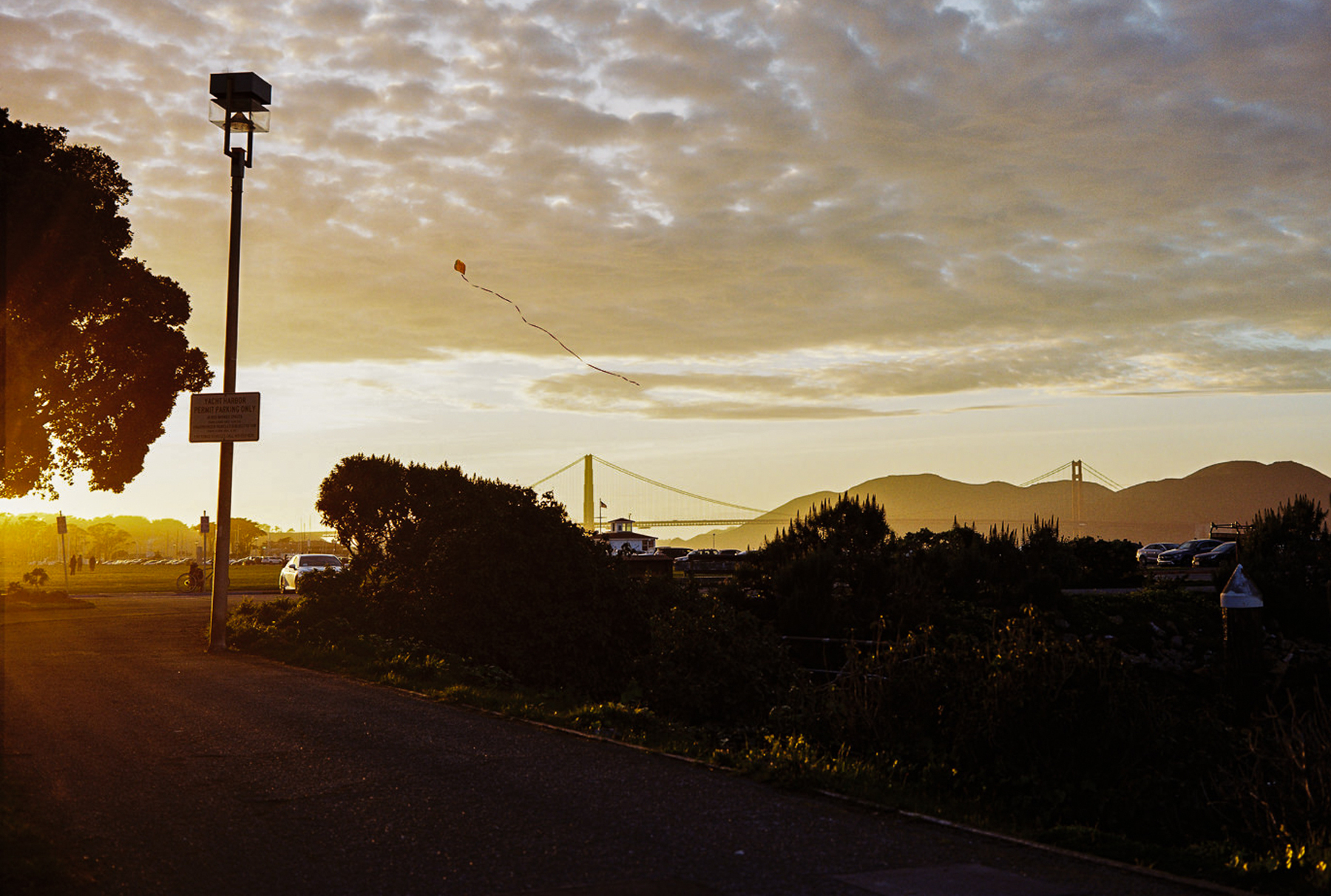 Sunset over Golden Gate Bridge, tiny kite in the sky
All photos taken on Fuji GW690II, probably Portra 800, and processed by Robert over at Brooktree.